Regular price
Sale price
$40.00 USD
Unit price
per
Sale
Sold out
Description
Tribute to One Piece creator Eiichiro Oda, capturing the spirit of adventure with The Strawhat Crew.

Characters featured in this piece:
Luffy, Zoro, Usopp, Sanji, Nami, Chopper, Robin, Franky (+Giant Mecha), Brook and Jinbe.
Standard Size: 12x18 inches (slight trim)
Poster Size: 18x24 inches (Full-original image)

-Offset and Laser Printed
-Full-page bleed design
-Dynamic burst-out composition
-Iconic "DON!!" manga SFX
Artist Comments:
I began reading One Piece in 2004 when it was first released in America. I found my way through the internet as a 6th grader reading shoddy English translations by fans of the Japanese Manga, and to this day I've made it a routine to read it weekly for more than half my life now. For that very reason, I chose to make this piece my first inaugural print of 2020 for my new artistic direction. 

My 3 biggest challenges with this piece were inter-weaving the layers so that each character could be prominently featured, washing out a giant Franky Shogun Mecha in the distant background, and rendering Zoro's Shusui blade.
Elapsed Time: Est. 200 hrs
Adobe Photoshop CS6; Wacom Cintiq 22HD
Share
View full details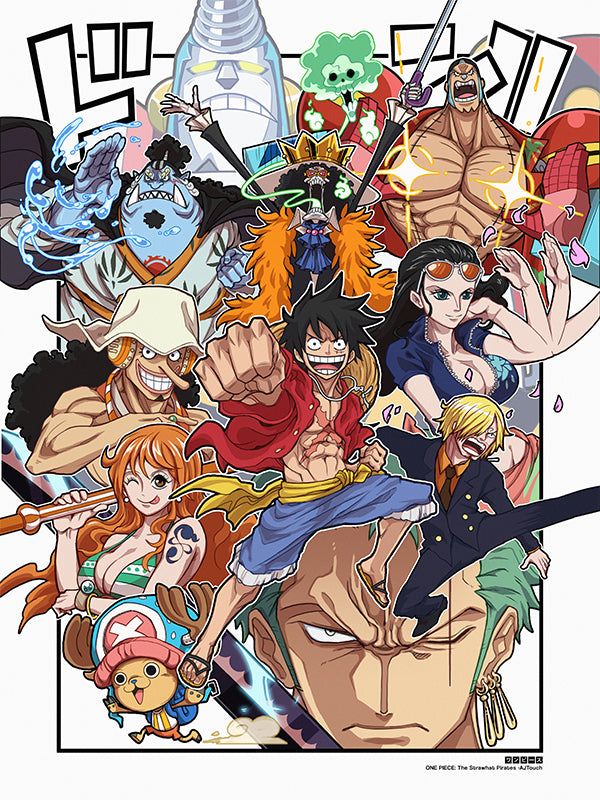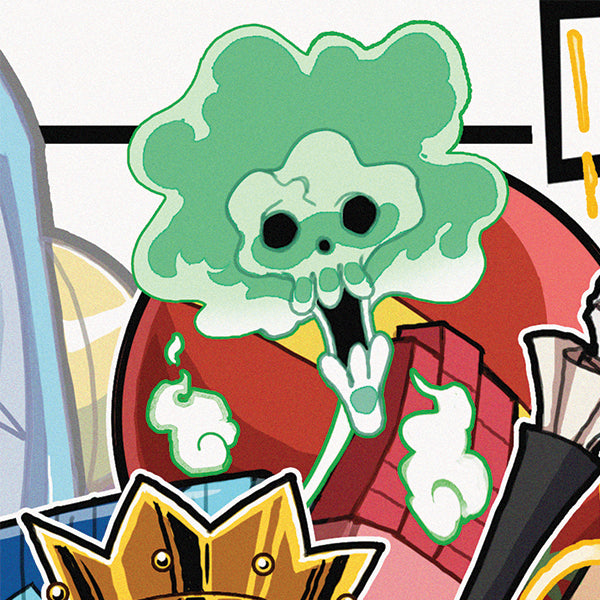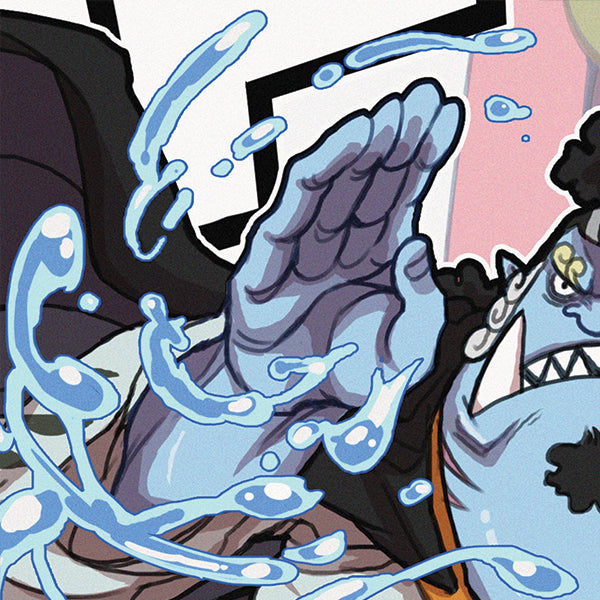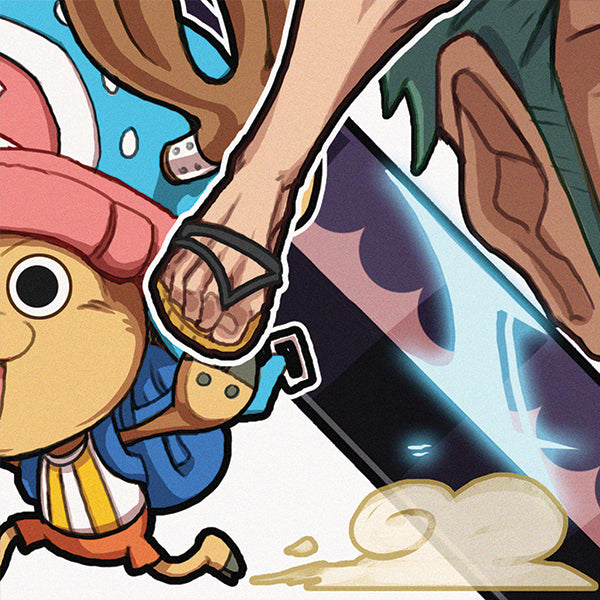 ARTIST-DRAWN

Every illustration on this site was sketched, composed, and drawn traditionally, then rendered by hand.

The Artist

DURABILITY

Waterproof and UV-Coated, a sticker should be made to resist scratching and color fading during years of travels and frequent use.

View Gallery (Coming Soon)